From the early teen years, skin care can be a daunting routine. Hormones rage, causing our skin to do all sorts of crazy things. Fast forward fifteen years, and you'd expect to be done dealing with skin problems. However, that is rarely the case. Even if your complexion is fairly clear, everyone deals with the occasional pimple. But skin care can be even more difficult when you're having trouble identifying exactly WHAT the underlying problem is with your skin! Many people ask, "Can my skin be dry AND oily?" The answer: Yes, it can. If you believe this is you, read on to learn about combination skin and how you can find your way to clearer, healthier skin.
What is combination skin?
Combination skin is basically what it sounds like: Some places on your face are oily, while others are very dry. Typically, the oily areas are your forehead, nose, and chin (often referred to as the T-zone) while areas such as your cheeks, jawline, and hairline are dry and flaky.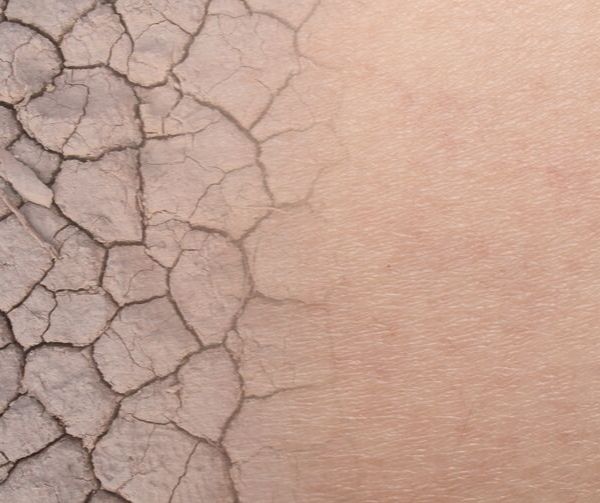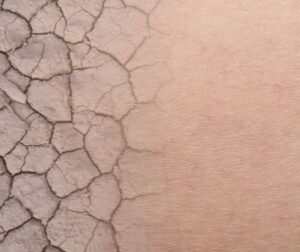 Fortunately, you can work on both issues at once! The main cause of combination skin is genetics (thanks, parents!). But a leading secondary cause, is often weather changes. For example, if you recently landed in Canada in October, and you just left a humid country, you can expect your skin to do a 180 as it tries to adjust to the cold, dry air. The other contributing factor is chronic dehydration. The best thing you can do for your skin is stay hydrated, but contrary to popular belief, no matter how much water you drink, almost none if it gets to your skin! Your internal organs soak up all that H2O. All skin types need to use serums that contain hyaluronic acid and glycerin. These are hydrating molecules that attract water from the atmosphere and lock it into your skin. Boosting your skin's hydration, helps your skin function more efficiently, so in turn, it produces less oil. Because of the combination of dry and oily skin, it can be confusing and difficult to decide on a beneficial skin care routine.
How to Tell if You Have Combination Skin
The recommended-and most effective-way to tell if you have combination skin is to take a trip to your esthetician for a skin consultation. They will be able to help you point out things an untrained eye misses, and will then be able to provide you with effective products to help combat your skin issues.
If you can't get in to see your skin therapist, then here are some ways you can check at home:
At-home test:
Wash your face with a gentle cleanser
Pat your skin dry and skip any post-wash products (moisturizers, eye creams, make-up)
Wait 20 minutes (do NOT touch your skin; oils from your hands can interfere with this experiment!)
Look for the following signs

Dry patches of skin
Oily T-zone
If you have both dry patches of skin as well as oily places, chances are you have combination skin.
Most of the time, throughout the day, clients with combination skin will notice oilier patches in the T – zone, and often tiny black heads or breakouts in that same area. But yet, the cheeks and forehead are dry.
How to Treat Combination Skin
Unfortunately, there is no one-size-fits-all treatment. Everyone's skin is different, and even in people with combination skin some have drier skin while others have more oily skin. Again, this is why we emphasize meeting with a skincare expert. They will be able to provide you with the most effective routine to help your skin glow.
Although you can purchase two entirely different skin care regimes, we can usually take a look at your skin and provide 1 system home care regime, with possibly a separate mask to spot treat the oilier areas. Investing in a skin care regime that is prescribed by a skin therapist can save you so much money by not wasting your money on the wrong products. We offer complimentary skin consultations also, so feel free to book in and let us help you!
If you can't get into the spa, then here are some standard tips for combo skin:
Make sure you are exfoliating. If you don't get rid of those dead skin cells on top of your skin, all that oil, debris and gunk gets trapped, leading to more black heads and extra oil production. Plus, your serums won't penetrate to do their job!
Next, get a good qualify hydration serum full of hyaluronic acid and use daily.
Choose a light weight moisturizer to help control that oil production, while at the same time helping to hydrate and protect your skin.
Add in a serum for the dry patches – this will help you to apply additional moisture to those areas that need it most.
A Few Things to Note:
No matter what, you should always use sun protection of at least SPF 30. Often physical sun blocks with Zinc and Titanium Dioxide are better suited for oily skin. SPF is non negotiable, and you must find one that you love. You can even find ones that give you a "matte" finish with a slight tint, so that you not only even out your skin tone, but helps to control that oil throughout the day.
Do not over strip your skin with alcohol based cleansers. Stripping your skin is not going to help. Often client with combination skin prefer a gentle, gel based cleanser, with soothing ingredients.
Despite the struggles we all face with skin care, there is a light at the end of the tunnel! Gain your confidence back and finally find a skin care routine that works for you and your skin; here at Whistler Day Spa, we would love to help you!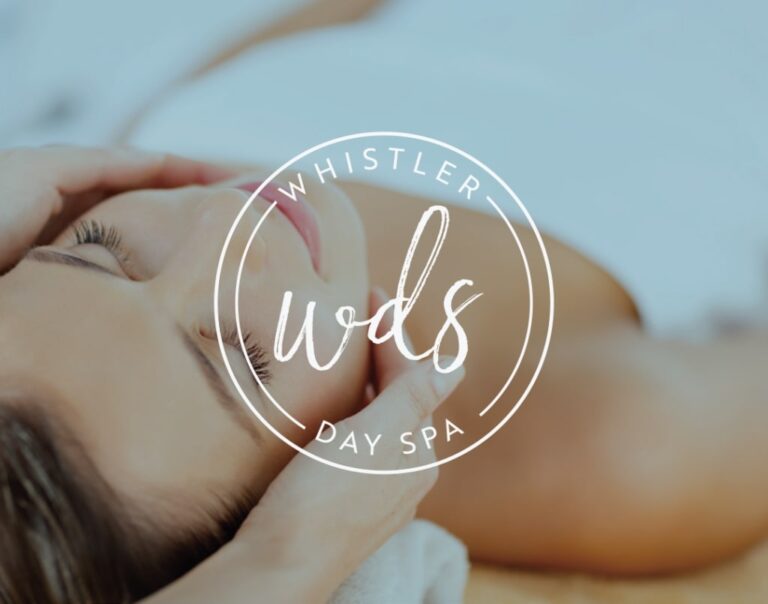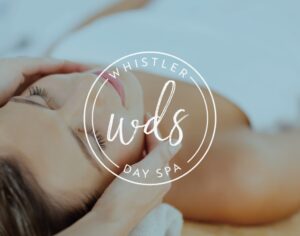 Our team of skin care experts would love to set up a consultation so you get to know your skin ID and how to take care of it. Our spa offers a wide range of services, so while you're here you may want to enjoy some of the other amenities we've got on site. Book your appointment online, or call us at 604-966-4462 to schedule a consultation! We look forward to working with you.