While you're ready for some fun in the powder this winter, you may believe there is no need for anything more than your goggles to combat the sun. Skipping the sunscreen is a major mistake we IMPLORE you not to make! Read below to learn about the importance of winter sun care and why you need SPF protection regardless of the conditions on the slopes…even in Whistler!
Ski Bunny Trap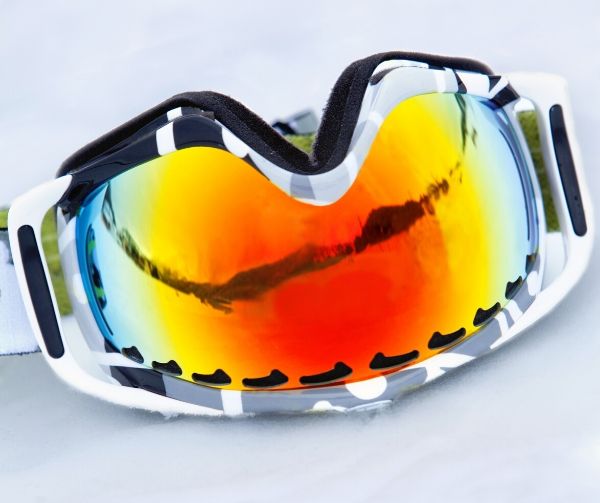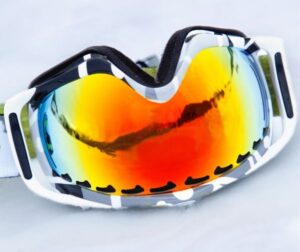 Whistler Blackcomb is a top ski destination for travelers around the globe. The cute goggles, braided hair, and stylish winter gear is a draw for ski bunnies everywhere! The last thing any of us imagine after a day on the slopes is damaged skin, but for many, this is a reality. Don't fall into the trap of raw, sunburnt cheeks and lips, or the dreaded "Goggle Tan" by skimping (or skipping out) on the SPF and sun care! The raccoon look is not cute.
Why is SPF important in the winter?
Sun protection and using SPF is just as important during the winter as it is in the warm summer months. Although you have less skin exposed, the risk of damaging your skin is just as high. Specifically speaking about outdoor mountain-sport enthusiasts, the higher elevation you reach, the more susceptible you are to damaging UV exposure. The ozone layer, which serves as a barrier for UV radiation, is thinner during the winter, further exacerbating the problem. Combine these more powerful rays with windburn, your skin can take a beating from a day on the slopes.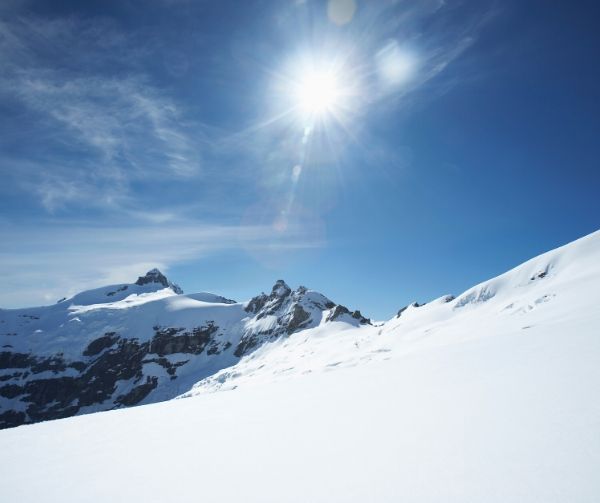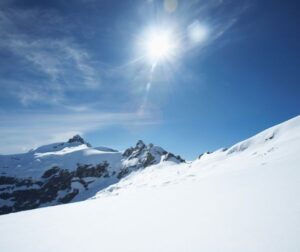 Aside from the sunlight itself, another problem powder-lovers encounter on the slopes is light reflection off the snow. This means your exposed skin (primarily your face) is receiving twice the light. Unprotected exposure to UV rays leads to premature aging, wrinkles, and deeper sun damage. Even when it's snowing, raining, or cloudy out on the mountain, your higher elevation still allows those damaging rays to reach you. Don't let your vanity or a temporary lapse in judgment leave you with permanent damage. Apply that SPF!
Other than the physical risks associated with sun damage, the most frightening (and potentially life-threatening) risks come in the form of precancerous and cancerous cells. Skin cancer is the most common form of cancer, and in many cases could be prevented by simply following a healthy sun-care routine. One wicked sunburn can be enough to harm your skin and system, so be diligent about applying the SPF all year long.
Winter Sun Care Routine
You know the importance of sun protection in the winter; now what? For the ins and outs of protecting your skin from sun damage while on the slopes, be sure to follow our guidelines below to save yourself from permanent damage and potentially life-threatening disease.
Apply a sunscreen of at least SPF 30 30 minutes before you'll be out in the elements. Also bring along a lip balm with added SPF protection to keep your lips moisturized and protected. In a pinch you can also apply this to your face on the mountain if you need more protection.
Use a broad-spectrum physical sunblock to get the most coverage. It may be a bit messier than a simple sunscreen, but it will provide longer-lasting and more substantial protection.
Apply your sunscreen to any place you may experience sun exposure – face, lips, ears, neck, hands – and reapply every 3-4 hours you will be outdoors.
Once you're off of the slopes, you're not done taking care of your skin. Use a hydrating cleanser to clean your face without further stripping your skin of the oils.
Replenish your skin with a calming and hydrating concentrate full of oatmeal, hyaluronic acid, and peptides. This will replenish your skin at a deeper level.
Next apply your moisturizer over your serum. When you travel to a colder climate you may find that your skin needs a richer moisturizer than normal. This is why we LOVE our travel kits at whistlerdayspa.com.
If you did get yourself a little sunburn, or even windburn, you need to be very gentle with your skin. No harsh scrubs, exfoliants of any kind, no retinal, aha, or any clay masks. Cream cleanser, gentle serum and rich protection for approximately 1 week following a wind or sun burn.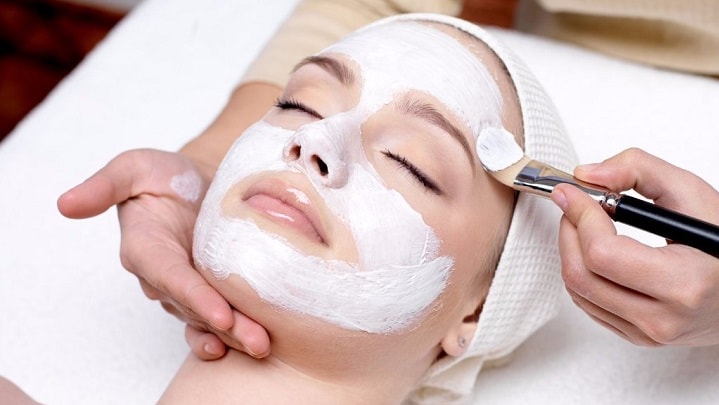 If you find yourself reading this article a bit too late, don't hit the panic button quite yet. There are plenty of ways for you to help repair your dry, burnt skin. Are you looking for a professional fix? Book an appointment with us at Whistler Day Spa. We have multiple facial treatments that can help soothe irritated skin and restore the moisture you may have lost on the slopes. Our experts are pros on identifying underlying issues with skin and finding the best ways to help alleviate the problems. Enjoy a relaxing experience with us and take advantage of the on-site hot tubs, pool, and dry sauna with every booked facial and massage. To make your appointment, book with us online or give us a call at 604.966.4462 to check on our available appointments! We can't wait to hear about your mountain adventures and treat you this season!