As you're making your plans for the upcoming ski season, there are a few things you'll want to keep in mind. Aside from planning your wardrobe to ensure you get the perfect Instagram shot on the hill, you should be thinking about how taking care of your body can prevent injury from skiing or riding. How can you get the most out of your time on the slopes? Regardless of whether you are a year-round fitness enthusiast or only bust out the board and skis a few times a year, there are things you should know about your body to fully prepare, partake, and recover from your activities. Get slope-ready this winter and treat your body to the pampering it deserves.
Preparation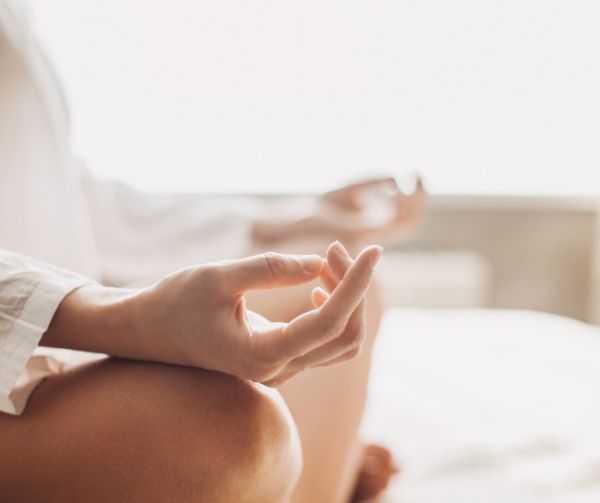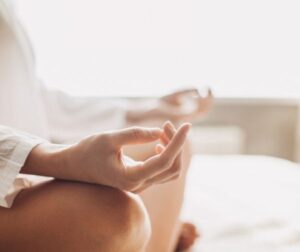 Yoga is a great activity to add to your ski week to help with injury prevention through increased flexibility.
It's no secret that skiing and riding can take a toll on the knees, hips, back…pretty much the entire body.
Adding in a class or two of yoga during your ski trip can help loosen up those joints. Whistler has a variety of places you can catch a great class pre- or post-mountain.
Don't have any love for yoga? At the very least, take twenty minutes to stretch or go for a brisk walk on the treadmill at the hotel gym (or even outside). Get some blood flow to those larger muscle groups before you hit the slopes for the day.
On the Slopes
While you're on the slopes, don't push yourself too far too fast. Stay within your limits so you don't find yourself in dangerous situations. Also, if you feel like your muscles are being stressed, take a break at one of the restaurants or bars on the mountain. Rest can be one of the best tools to extend your day. While you're resting, make sure you hydrate and eat a bit of food. You're burning a ton of calories and using up water to keep your muscles going.
Once your day on the slopes ends, you'll want to do a cool down to remove any lactic acid. This could be a few easy runs down some greens accompanied by some long stretches.
Hydration is super important throughout your entire ski trip. Drink plenty of water after a day on the slopes, and continue drinking water throughout your trip. Your muscles have worked hard, and they will need replenished!
Post-Slopes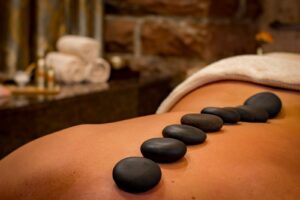 One of the best ways to recover after a hard day on the slopes is to book a massage. Massages have been shown to decrease muscle tension and soreness. But massage can also help prevent injury as well as allow you to ski to your optimal level and get the most out of that ski pass. By improving flexibility and circulation, your muscles remain oxygenated, which allows for faster recovery.
Massage can also help to reduce stress and improve your sleep quality. A great night's sleep can go a long way in overall health and wellness, as can some much needed relaxation.
We highly recommend that our clients take advantage of the sauna and hot tub prior to and after a massage to get the most benefits from their spa visit.
Whistler is a notorious ski town. We welcome all visitors to enjoy our winter wonderland and partake in the activities available this season. If you're looking for other ways to enjoy your time, or to help you recover from your day(s) on the slopes, look us up at Whistler Day Spa! We offer a wide range of spa treatments, from massages to facials and spa packages. When you book an appointment, you'll also have access to the sauna, pool, and hot tub, which are great ways to further relax your muscles. If you're planning ahead, you can book an appointment with us online. If you're in town and decide you want some pampering, give us a call at 604.966.4462 to check on our available appointments! We can't wait to share our home and services with you!